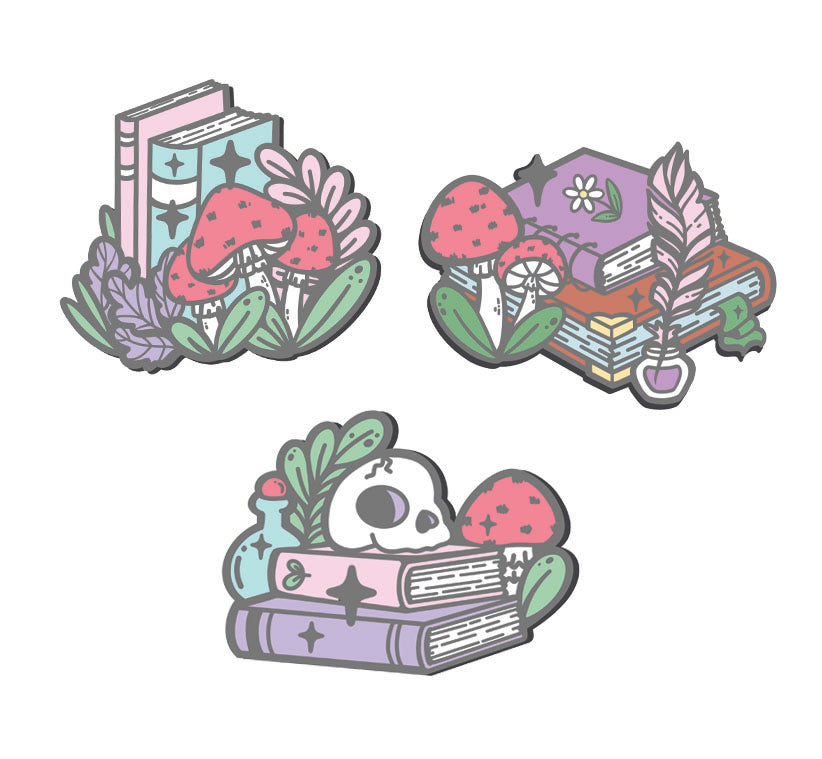 Cozy Magic Books Enamel Pin Kickstarter
Bookish weather is approaching. It's time to cozy up with your favorite magic book-themed enamel pins! You can help fund my newest Kickstarter by following the project. It opens up on October 13th at 12pm!
Kickstarter Here
Need an artist?

Commissions open! I'm accepting clients for book covers, small office/home/wall murals, and more! Fill out the google doc form HERE to tell me about your project!

Star Whisp now has a permanent location in Virginia Beach with Jackie Ashley of Shlii Kawaii Toys. Click HERE to learn more about our shop at Painted Tree Boutiques!
Subscribe to me on Youtube!